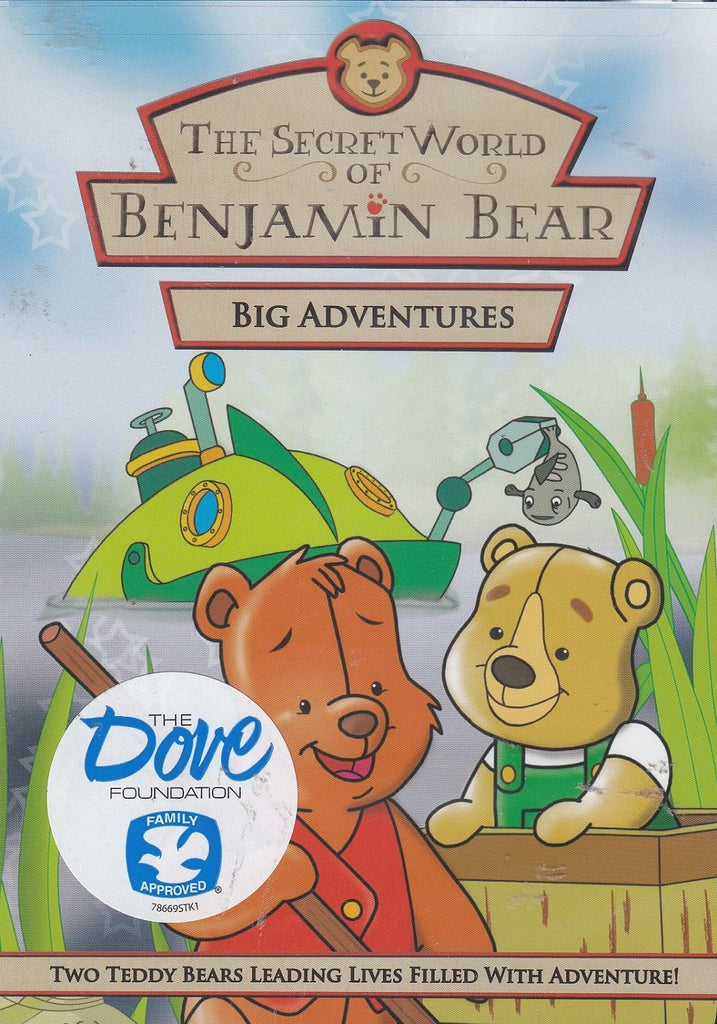 Secret World Of Benjamin Bear: Big Adventures
---
Secret World Of Benjamin Bear: Big Adventures
Summary:
Benjamin Bear is always ready for adventure as this series proves. While avoiding being discovered by his human family, he saves the day for Lindsay's teddy bear, his own friend Howie and even his child/owner Simon. The teddy friends will do just about anything to ensure the happiness of the kids they love.
Episode 1: Quest For Holly Bear
Benjamin Bear leads a team of teddies on a secret "search and rescue" mission to find Holly, a lost bear, and return her to the little girl who misses her so.
Episode 2: Perfect Match
A toddler has taken Eliza's teddy, Howie, and the only way Benjamin can get him back is to search the Secret World for a bear that is a better match for the little boy.
Episode 3: Happy Campers
Benjamin and Howie's vacation with the Tanner family is interrupted when they launch a daring but secret rescue to free Simon from his sinking home-made submarine.
Bonus Features:
---
Share this Product