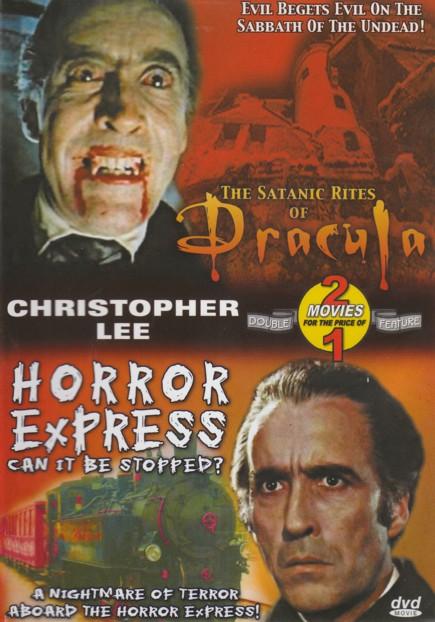 Satanic Rites Of Dracula/Horror Express
---
Satanic Rites Of Dracula/Horror Express
Summary:
Satanic Rites Of Dracula:
This early Hammer feature is set in London in the early seventies, and it has the atomosphere of a spy movie. Christopher Lee is Dracula, the head of a corporation, who is bent on taking over the world. Peter Cusing is Van Helsing, working for British Intelligence. The film is enthralling, and has plenty to offer the most demanding of horror fans, including gore, sex, motorcycle chases, and sixties decor.
Horror Express:
An English anthropologist has discovered a frozen monster in the frozen wastelands of Manchuria, which he believes may be the missing link. He brings the creature back to Europe aboard a trans-Siberian express, but during the trip, the monster thaws out with horrific results.
Actors: Various
Bonus Features:
---
Share this Product