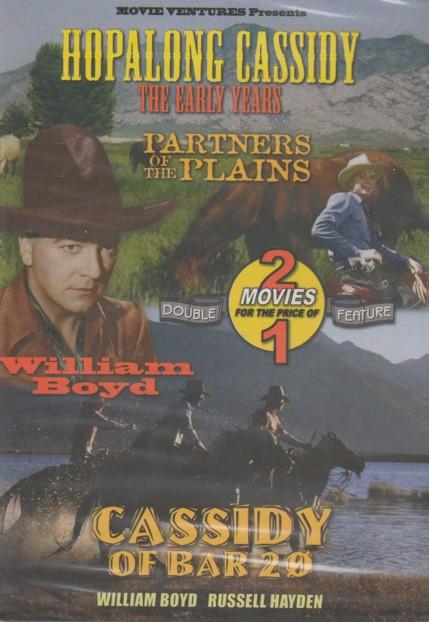 ---
Partners Of The Plains / Cassidy Of Bar 20
Summary:
Classic Black & White
Partners Of The Plains:
Lorna Drake arrives from England to take over the ranch. Although she and Hoppy argue most of the time, she takes a liking to him, angering her fiancée. This enables the villans to enlist the fiancée's aide in their plan to kill Hoppy.
Cassidy Of Bar 20:
Hoppy tries to clean up a town where the judge, sheriff, and courts are run by a crook.
Bonus Features:
---
Share this Product