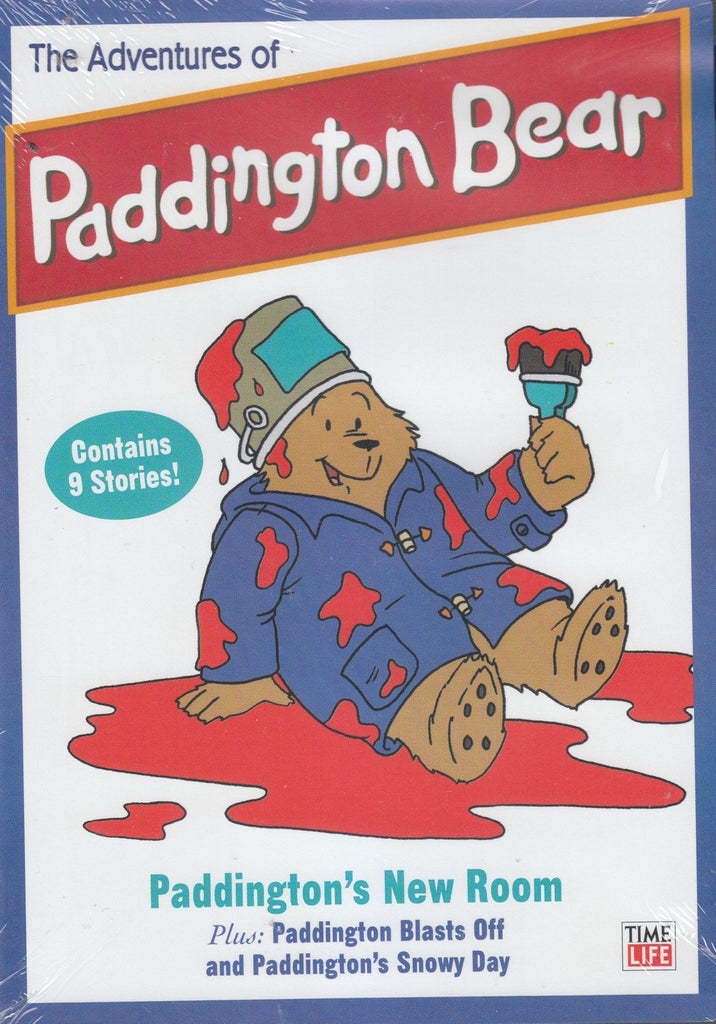 ---
Paddington's New Room
Summary:
Your child will be delighted to help Michael Bond, the Browns and Paddington's many other friends "look after this bear."  And, like a child, Paddington is a small individual trying to find his way in a big place.
"Things are always happening to me," he admits. "I'm just that sort of bear." Together, your child and this charming character will learn to "muddle through," as they make sense of their often comical and confusing world.
Anyone who has enjoyed Paddington on the page is sure to love these animated adventures from Time Life: (Contains 9 stories)
Paddington Blasts Off
While Visiting NASA with Mr. Gruber, Paddington is mistaken for a replacement astronaut and very nearly becomes the first bear in space!
Paddington's New Room
Paddington decides to surprise the Browns by painting and wallpapering his own bedroom.
Paddington's Snow Day
Paddington experiences snow for the first time, but even making snowballs and shoveling walks can't keep him out of trouble for long!
Bonus Features:
---
Share this Product