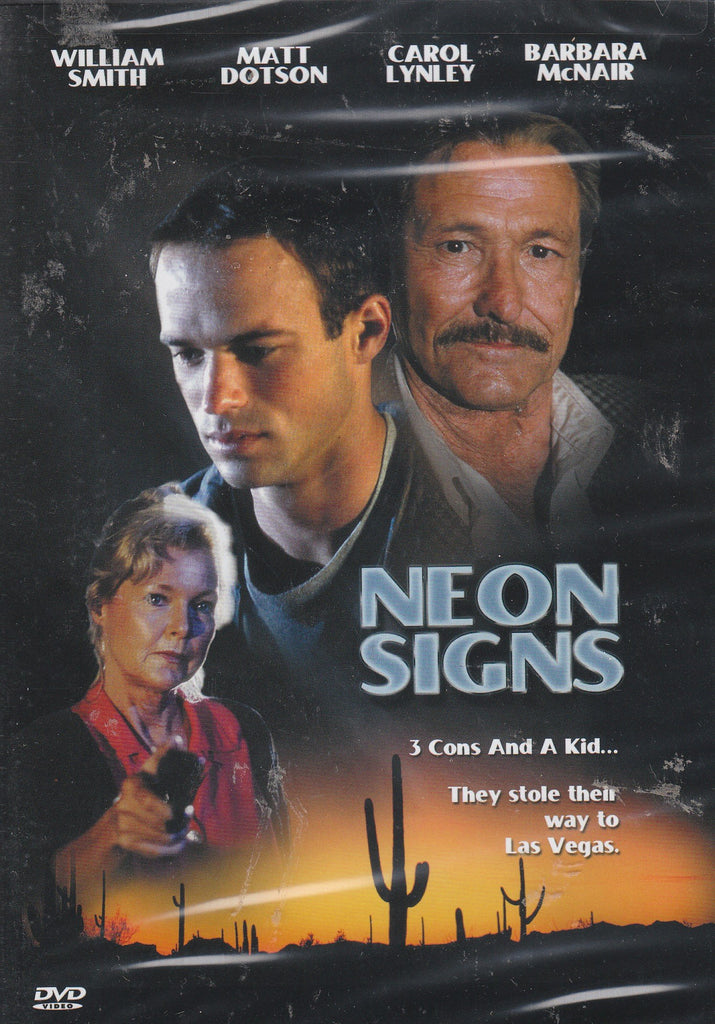 ---
Neon Signs
Summary:
A coming-of-age adventure set in the scorching heat of the Arizona desert with new-comer Matt Dotson (the industry buzz says he's the new Brad Pitt) as an innocent teenager, who learns how to survive life on the open road from a desperate bunch of crooks played by screen veterans Carol Lynley, Barbara McNair and William Smith.
Abandoned by his mother at a run down roadside motel Otis (Matt Dotson) sets out on his own with a compass, a bag of Twinkies and dreaming of the Neon life of Las Vegas . . .
He soon encounters, Faith and Grace (Carol Lynley and Barbara McNair), two 'Thelma and Louise' like ladies on a cross-country crime spree, and Otis goes along for the ride.
They rendezvous with Clyde (William Smith), a grizzled Kansas City conman planning one last big score . . . the rip-off of a high-stakes poker game. Otis learns about life and a certain kind of honor among thieves, but the road trip turns into a game of cross and doublecross as his new found friends run out of gas . . . and time. Blood and bullets fly as Otis comes full circle alone again on the ride of his life.
Bonus Features:
---
Share this Product