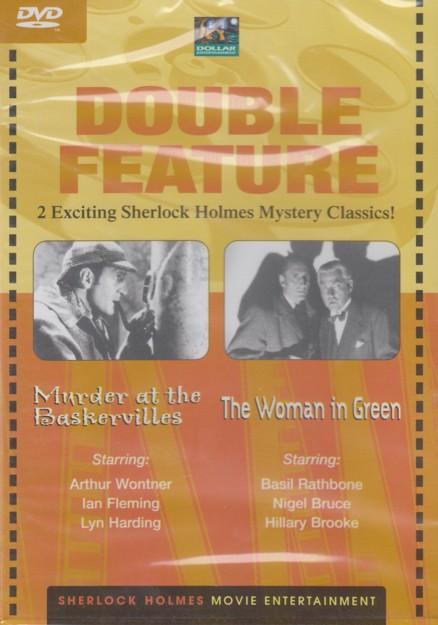 Murder At The Baskervilles / Women In Green
---
Murder At The Baskervilles / Women In Green
Summary:
Classic Black & White
Murder At The Baskervilles
When Sherlock Holmes (Arthur Wontner) takes some time out to visit his old pal Sir Henry Baskerville, he never anticipated finding himself in the middle of a double murder mystery. Now he and the ever-resourceful Dr. Watson (Ian Fleming) must find their nemesis Professor Moriarty and the championship horse Silver Blaze before the cup final horse race.

Women In Green
Holmes (Basil Rathbone) and Watson (Nigel Bruce) attempt to solve a series of strange, seemingly random murders. The gory common denominator is that each young female victim had had her right thumb severed. The investigation subsequently leads to an organization of hypnotists and a beautiful but enigmatic woman. The diabolical Dr. Moriarty, despite premature reports of his execution in Montevideo, is thought to be implicated. Holmes and Moriarity face off in the climactic scene when, briefly, it appears that our hero's nemesis may win the day.
Bonus Features:
---
Share this Product