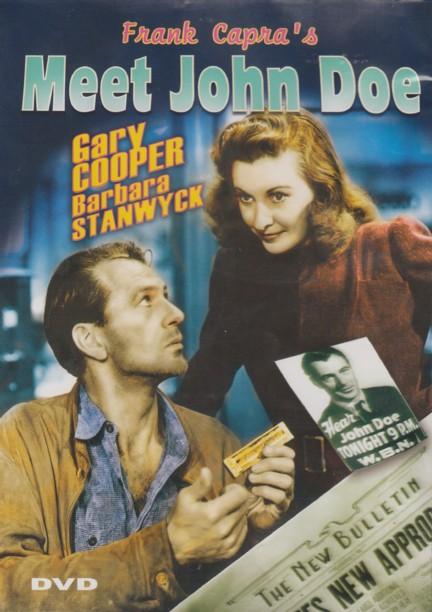 Meet John Doe [Slim Case]
---
Meet John Doe [Slim Case]
Summary:
Classic Black & White
Frank Capra (It's a Wonderful Life) directs an all-star cast headed by Gary Cooper, Barbara Stanwyck, Edward Arnold and Walter Brennan. In this morality play, reporter Ann Mitchell (Stanwyck) concocts a story about a fictional character named John Doe and makes him the subject of a column telling of his intention to commit suicide over the sorry state of mankind. As the story spreads, a grassroots movement develops, showering compassion on the fictional "John Doe", thereby saving the character.
The story spoins further out of control as "John" is called upon to share his story, forcing Mitchell and her editor (now in on the scam) to hire Long John Whiloughby (Cooper), a down and out drifter, to assume the characater's identity. For a while all goes well as "John" plays out his role, inspiring others and helping to sell more newspapers in the process. Soon, however, the scheme begins to unravel as Whiloughby develops second thoughts and opts to walk from the role.
Being a Frank Capra film however, this plot development only serves as the catalyst for a series of unexpected events and surprising plot twists that soon has Whiloughby following in the real life footsteps of his fictional counterpart.
Bonus Features:
---
Share this Product