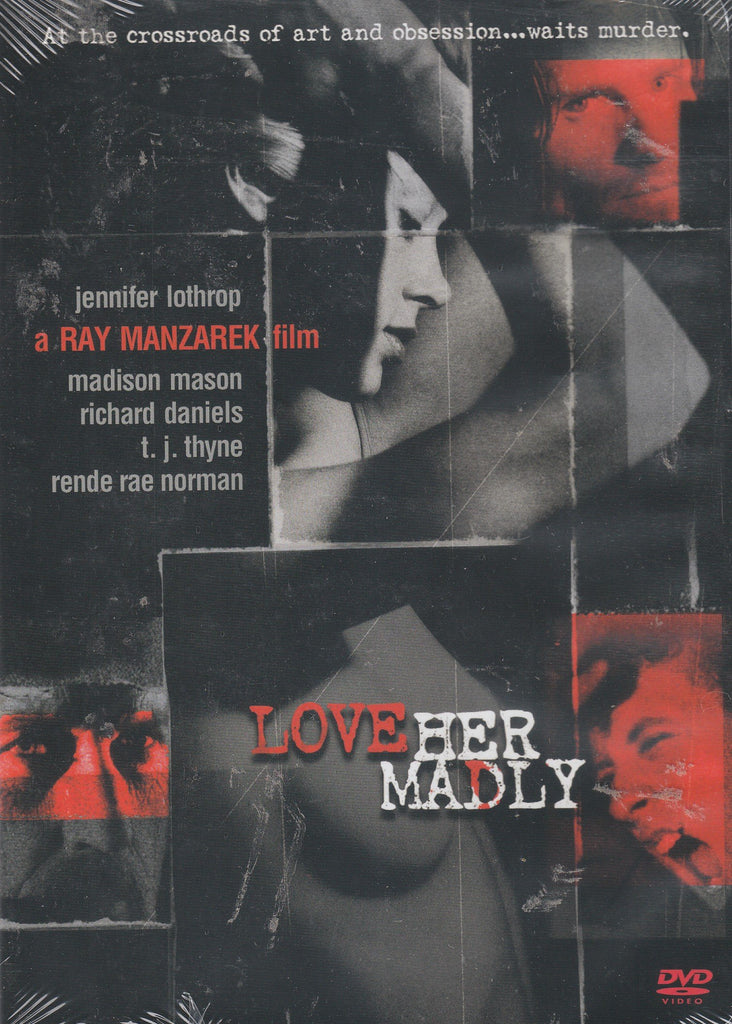 ---
Love Her Madly
Summary:
Love Her Madly is a tale of sexual obsession, madness and murder set amidst the campus community of the exclusive California College Of The Arts. At the film's outset, an unidentified body draped by a blood-spattered sheet lays center stage within the school's Greek amphitheatre. The story unfolds over the course of the twenty-four hours leading up to the murder.
The four characters at the heart of this thriller are all artists: a professor of drama and former winner of the Pulitzer Prize, his two young proteges, a sculptor and a video artist, and the untamable actress who casts her hold upon all three men but can be held by none. This intrique of tangled relationships affers ample reason for any of the leads to be suspected as either killer or killed; it is a whodunit in the finest noir tradition.
Directed by and mated to a soundtrack scored by Doors keyboard wizard, Ray Manzarek, Love Her Madly christens a new millennial genre: hip-hop Hitchcock.
Bonus Features:
---
Share this Product