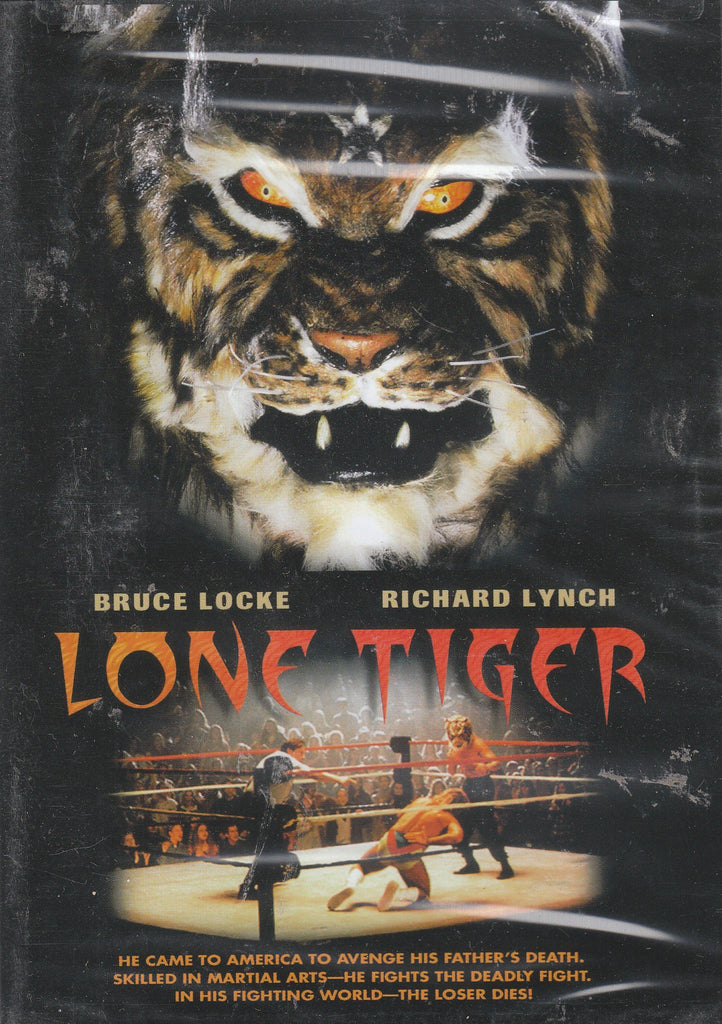 ---
Lone Tiger
Summary:
He came to America to avenge his father's death. Skilled in martial arts - he fights the deadly fight. In his fighting world - The Loser Dies!
Kurenai (Bruce Locke) travels to Las Vegas to search for his father's killer. Broke and with nowhere to stay he seeks refuge in an alley where he hears cries for help from vicious bikers. Kurenai defeats the bikers and is invited to the warehouse where Rita and Chico live with other runaways.
Meanwhile in another part of Las Vegas, an underground wrestling match is being fought where the stakes are high and the only rule is, the loser dies! Fight organizer Rossner (Richard Lynch) needs fresh blood for his fights and hires Jane Costello (Barbara Niven) to find him a new champion.
In her search, Jane photographs Kurenai fighting the bikers who have returned with their gang to seek revenge for their earlier beating. He is wearing the fighting mask worn by his father. Rossner recognizes the mask from 15 years earlier where he lost half a million dollars in a fight to his then rival Marcus (Timothy Bottoms).
Rossner entices Kurenai into underground fighting by promising him a match with "Dark Tiger" so he can get even with Marcus for the money he lost years ago. Rossner arranges several underground fights for Kurenai who defeats his opponents but refuses to kill the loser. Finally, Rossner arranges an underground match Kurenai cannot refuse. He will take on three fighters at once for a half a million dollars. To ensure Kurenai fights to the death, Rossner kidnaps Rita and threatens to kill her if he doesn't win.
Bonus Features:
---
Share this Product