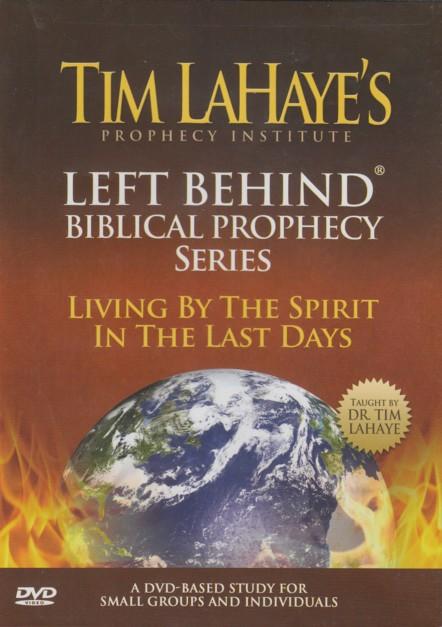 Left Behind Biblical Prophecy: Living By The Spirit In The Last Days
---
Left Behind Biblical Prophecy: Living By The Spirit In The Last Days
Summary:
Small Group DVD Curriculum
The Small Group DVD Curriculum inspires community and changes lives through learning about God and how to grow closer to Him.
How Do We Live Now In Light Of Eternity?
The best-selling Left Behind® series has captured the attention of millions of readers and it has changed lives. It has given millions of believers the motivation to examine their hearts. Are you ready to see Christ come in our lifetime? This DVD, lead by Tim LaHaye, uses Bible prophecy to explore the answer to this question touching on the themes of grace, faith and peace. New believers as well as mature believers will find this message inspiring and motivating.
Dr. Tim LaHaye
Best-selling author and nationally recognized minister, counselor, media personality, and conference speaker on Bible prophecy, President of Tim LaHaye Ministries; founder of the Pre-Trib Research Center; over 40 books to his credit including the enormously popular Left Behind® series; co-founder of the Institute for Creation Research.
Bonus Features:
---
Share this Product