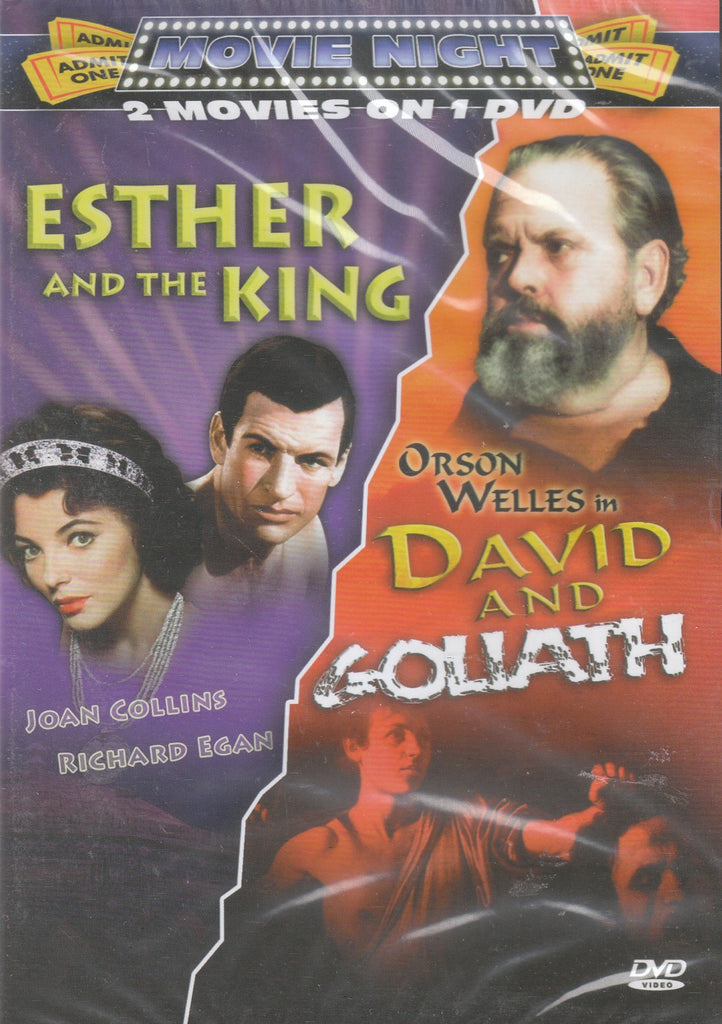 Esther And The King / David And Goliath
---
Esther And The King / David And Goliath
Summary:
Esther And The King:
The wife of Persian King Ajasueuis has been murdered, and a beautiful young Jewish woman, Esther, is selected to be queen. Trouble awaits Esther and her people, however. Villainous Haman, the king's first minister, plots to take over the throne and remove all Jews from the land. Esther perserveres through trying times while remaining loyal to her husband, and it is her patience and loyalty that makes this biblical story an inspiration for young and old alike.
David And Goliath:
The story of the film is adapted from the Old Testament: The Philistines declare war on the Israelites and wrench the Arch of Alliance from them. Saul, the King of Israel, listens to the words of the prophets who tell him that the new king will be a young shepherd called David. David, in turn, must fight the enemy, in the form of the mighty giant Goliath.
Bonus Features:
---
Share this Product