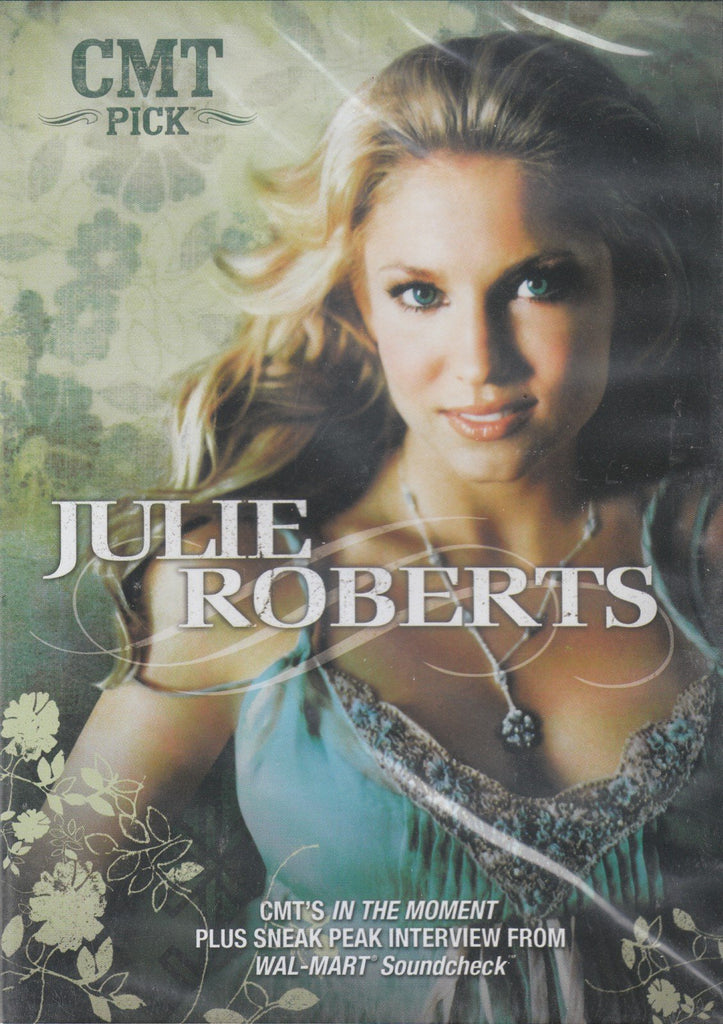 ---
CMT Pick: Julie Roberts
Summary:
The much anticipated follow-up to Julie Robert's self-titled, gold-selling album is finally here. With her latest effort Men & Mascara, Julie is poised to take country music by storm with her unique sound of sultry country sweetness. And this small town girl with the big time talent doesn't disappoint. Already dubbed the "next big thing" by many, Julie's down-home charm is sure to melt even the coldest hearts.
This Limited Edition DVD Contains:
In The Moment: Julie Roberts
See the music industry machine in motion as you get a rare look into the breaking of one of country's newest stars. From her hometown in Lancaster, S.C., to the reception desk at a major record label in Nashville, Julie learns the ins and outs of the music business. CMT's In The Moment takes you inside the process of promoting records as it follows Julie on the road and at home before the release of her debut album. Includes her hits Break Down Here and Wake Up Older.
Sneak Peak Interview
Listen to Julie share insight into the making of her new album Men & Mascara, recount highlights from her career so far and share stories from her life growing up - all from an upcoming interview on Wal-Mart Soundcheck presented by Gillette Fusion.
Screen Format: 1
Actors: Julie Roberts
Bonus Features:
---
Share this Product