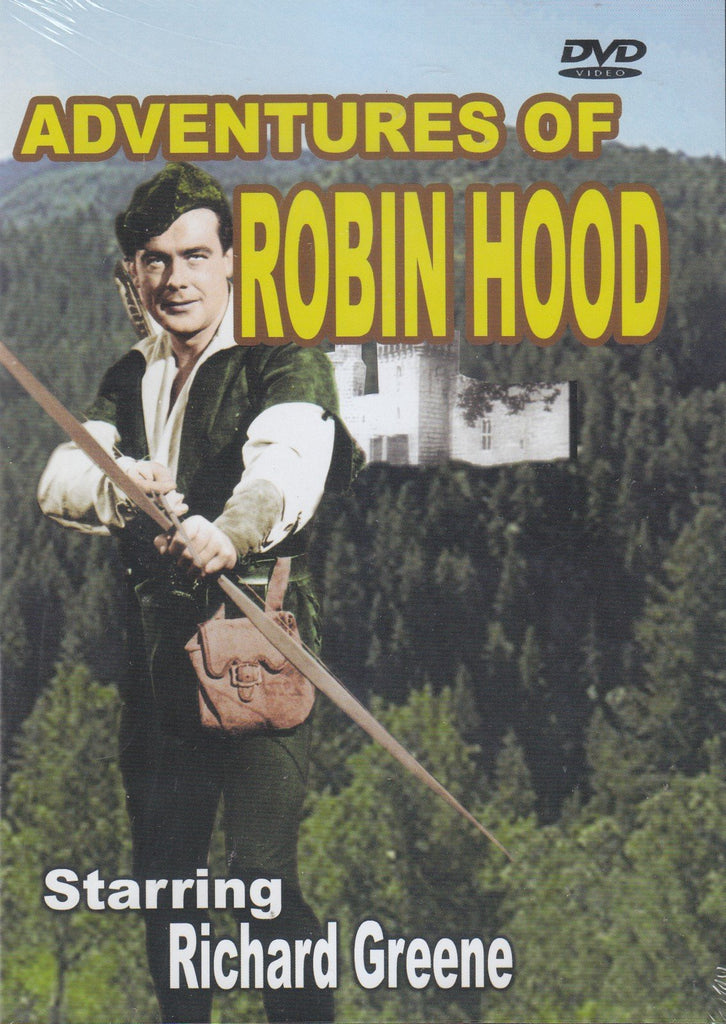 Adventures Of Robin Hood [Slim Case]
---
Adventures Of Robin Hood [Slim Case]
Summary:
The Adventures of Robin Hood (1955-68) was based on the familiar legend of a rogue hero who leads his band of merry men in stealing from the rich to feed the poor.
Episodes
1. Food For Though
Evil Count Oliver has levied a new tax that will leave the people of Upper Minton starving. It is up to Robin and his band of merry men to steal back the food for the people and redistribute it without the Count knowing.
2. Isabella
Robin has always only trusted one one woman, the beautiful Maid Marion. Is it wise to trust the olvely Isabella as well?
3. Lincoln Green
Robin and his friends head to town to buy Lincoln Green Cloth and are unaware of an extra tag-along - the sheriff who has plans to capture them. Will he get his opportunity when David's assistant turns traitor?
Screen Format: 1
Bonus Features:
---
Share this Product